Download most relevant court cases as a Risk Report
With Case Search, you can search for court cases against and Individual or Company and dig into the details of each record. Now we have released a feature with which you can also download it as a Risk report – a PDF file that you can use for sharing and filing purposes.
This feature is available when you use the High Accuracy or High Coverage modes of search. Unlike the Default search mode, both these modes engage our machine learning models that have been trained on more than half-a-decade's data to identify relevant court cases. Using these modes will reduce the number of false positives at different levels.
To use this feature, follow the below steps:
Login and fill-in the search details. From the "Advanced options" make sure High Accuracy or High Coverage search is selected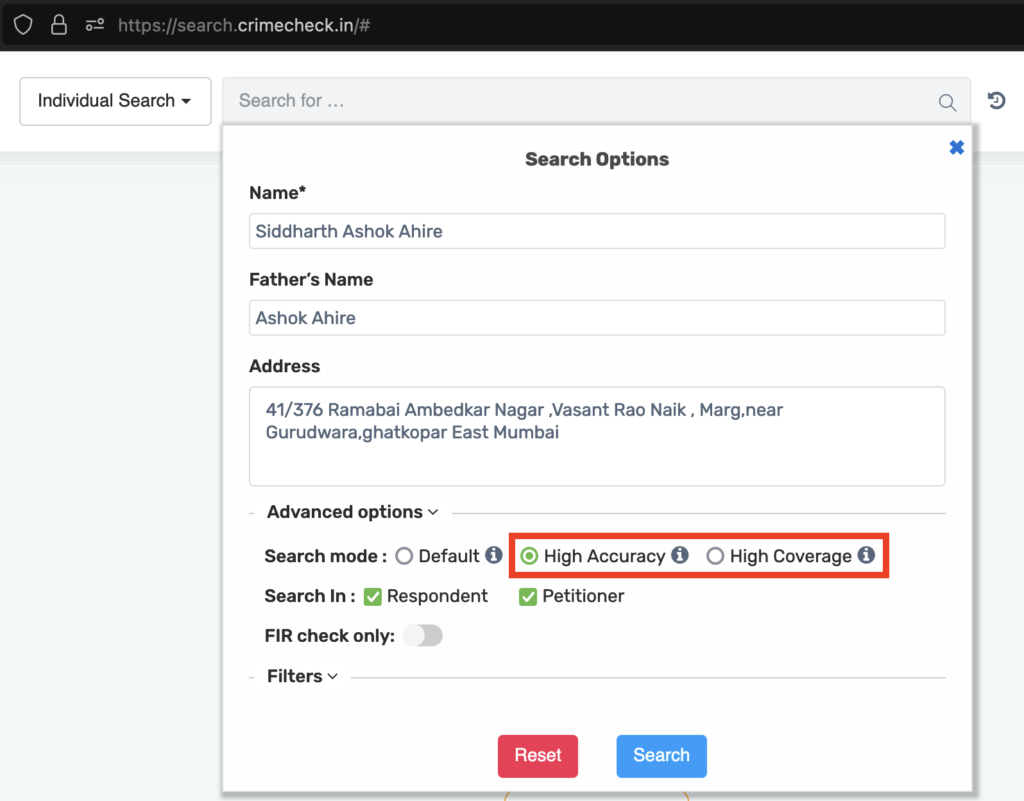 2. Once the search is complete and the results list has appeared, observe that there is a "Risk Report" option available above the list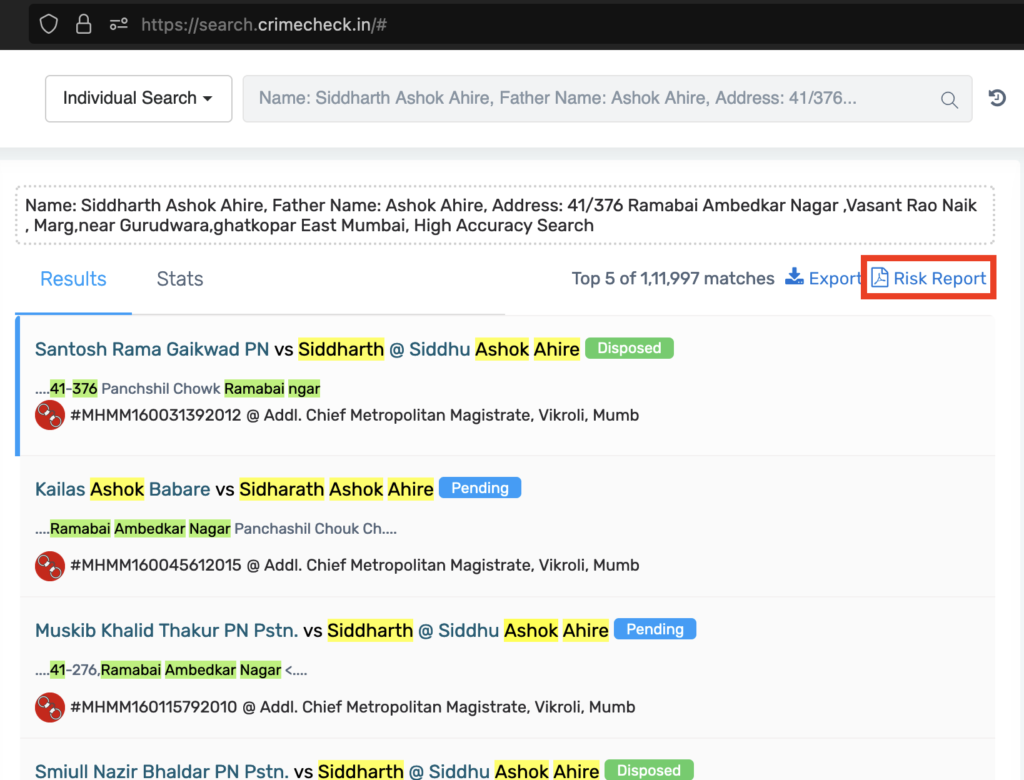 3. Click on the Risk Report button, and in couple of seconds, the PDF report will be downloaded to your system. Open it to view the comprehensive and actionable risk report, complete with our trademark risk-o-meter, a one-line summary and full details of the cases.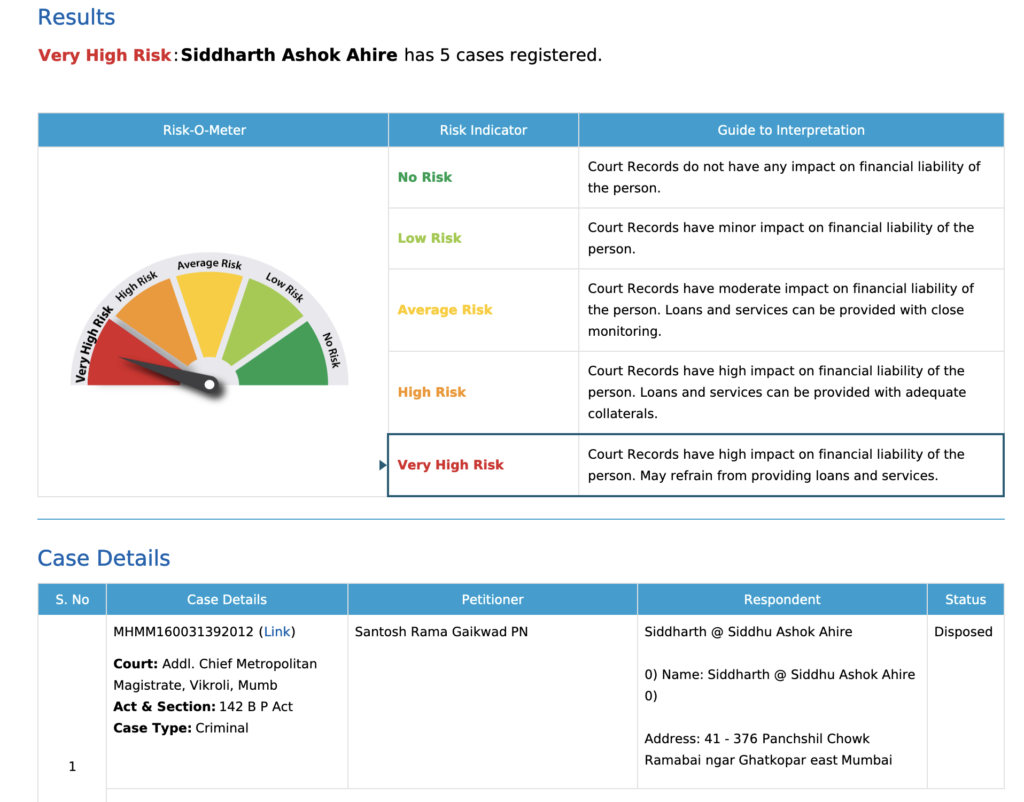 Here's a quick GIF showing the whole process: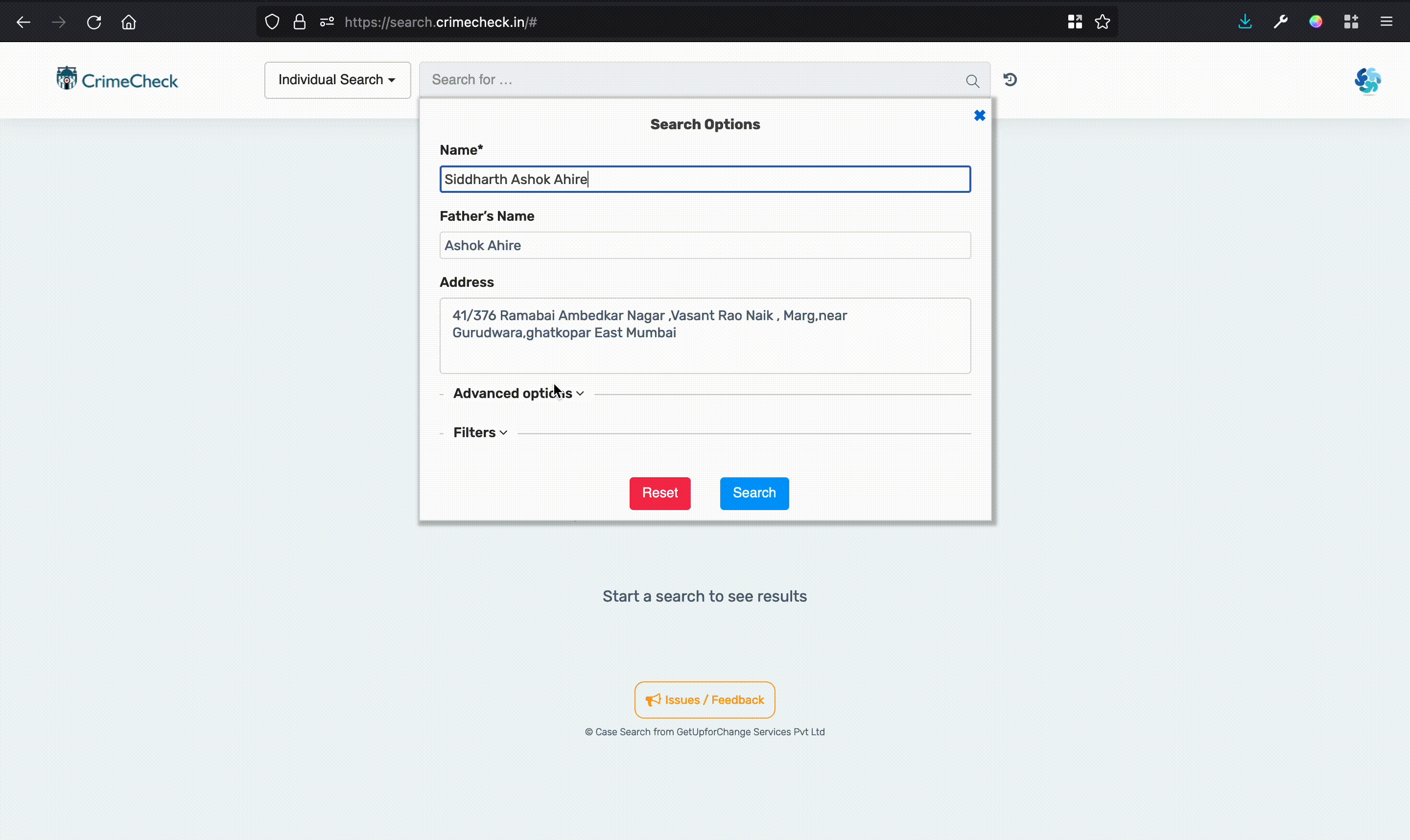 The risk report that you get is the same one you would get via our Real-time Report API. It is an instantaneous report based on our Machine Learning model, which is not vetted by our legal team.
If you would like to give this product a spin, or if you have some feedback on the product, please contact us.